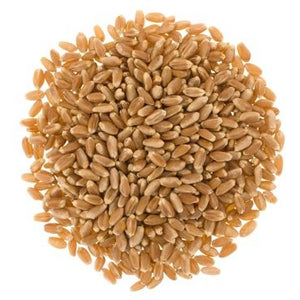 Wheat Berries to Sprout
All of our sprout mixes and individual ingredient offerings are FRESH and purchased direct from the growers. They sprout in 24 hours, so you don't have to worry about your sprouts becoming rancid while waiting and waiting and waiting like you do with our competitors seeds and beans. 
This item is just Wheat Berries, but if you prefer a mix of seeds and beans, check out our Sprout Mix by clicking HERE. 
If you would like sprout instructions mailed with your order, leave a note at checkout.