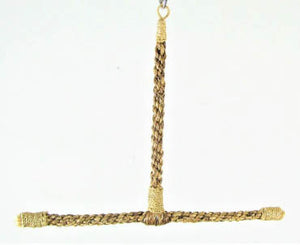 Parrot Pinata T Perch
These perches are fantastic in aviary/flight cages or birdrooms. Heavy abacca rope is tightly wrapped on flexible wire to create a perch that is a notch above the rest. Abacca fibers are naturally moisture resistant and durable.
This perch will stand up to even busy chewing birds. Under wire can be bent and formed into a variety of shapes.