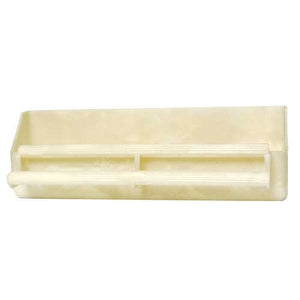 Most Awesome Divided Feed Trough
We LOVE these!! Fits on most small/medium bird cages, including 1/2" wire flights/cages. Serves as a perch, and a feeder for 2 different items. 
Easy to clean in the dishwasher.
Can't say enough about how great these are. Once you have them, you will want 3 more sets to keep them always in rotation. They are THAT GOOD!!
Fits ELF and SLF 3221, SLFXL 3221, ELFDD 3221, A03 but most all others too!