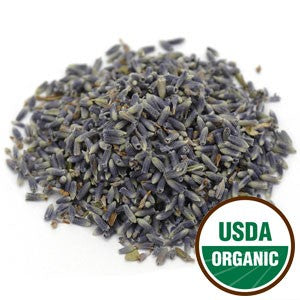 Lavender Flowers Whole
Lavandula angustifolia
Bright and freshly dried, these lavender flowers are great for all your homestead scenting projects, or adding to soap, candles, etc. 
One of the ingredients found in Bird Salad that aids digestion, contains essential oils, helps to combat stress, and assists the metabolism.
Sold from Bulk to keep the cost down for the customer. Packaged in BPA free stand-up resealable bags, and heat sealed top.