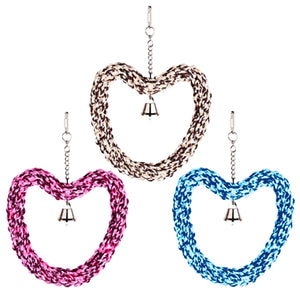 Braided Cotton Heart Swing
A sweet adornment to your birds cage that also is a fun play favorite! Birds love swings, and this cotton design makes gripping it easy. They love to ring the bell when feeling playful, adding to everyone's joy! Photo is off solid colors, we only stock the fun multi-color one!
Comes with hanging link.