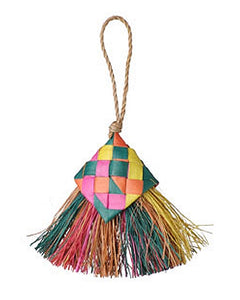 Bourke Favorite Toy - Palm Leaf Mini Brush
This toy is a favorite for small birds that usually don't like to play with toys. This is a favorite for Bourkes, Turquoisines, Scarlet Chested, Budgies, etc.
Planet Pleasures Bird Brush Mini Bird Toy Made from Palm Leaf for hours of shredding and preening.