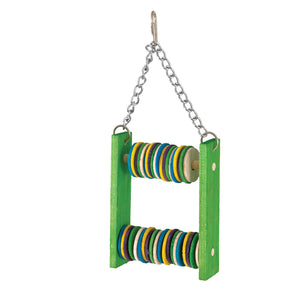 Abacus Sliding Wood Toy
Round vibrant COLORFUL wood Spinning pieces on chain & Quick-Link chain that looks great in the cage! Your bird will love to move and nibble the spinning discs. 
11″ Long x 3 3/4″ Wide
Keep your bird Entertained while you are at work!
All of our toys are made with NON-TOXIC Materials.