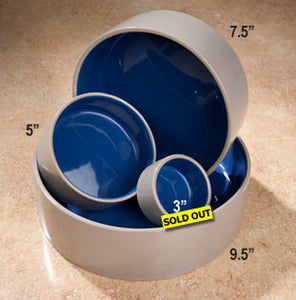 5" Stoneware Crock Dish
Everyone knows a heavy weighted crock doesn't tip. This saves money as it keeps our boutique feeds and Bird Salad from being wasted. The heavy shine on the pottery makes it easy to clean. 
Blue glaze inside the bowl makes it a fabulous bathing dish. The water just dances inside it! Tempts even the most picky bathers. 
High quality product that will last a lifetime.